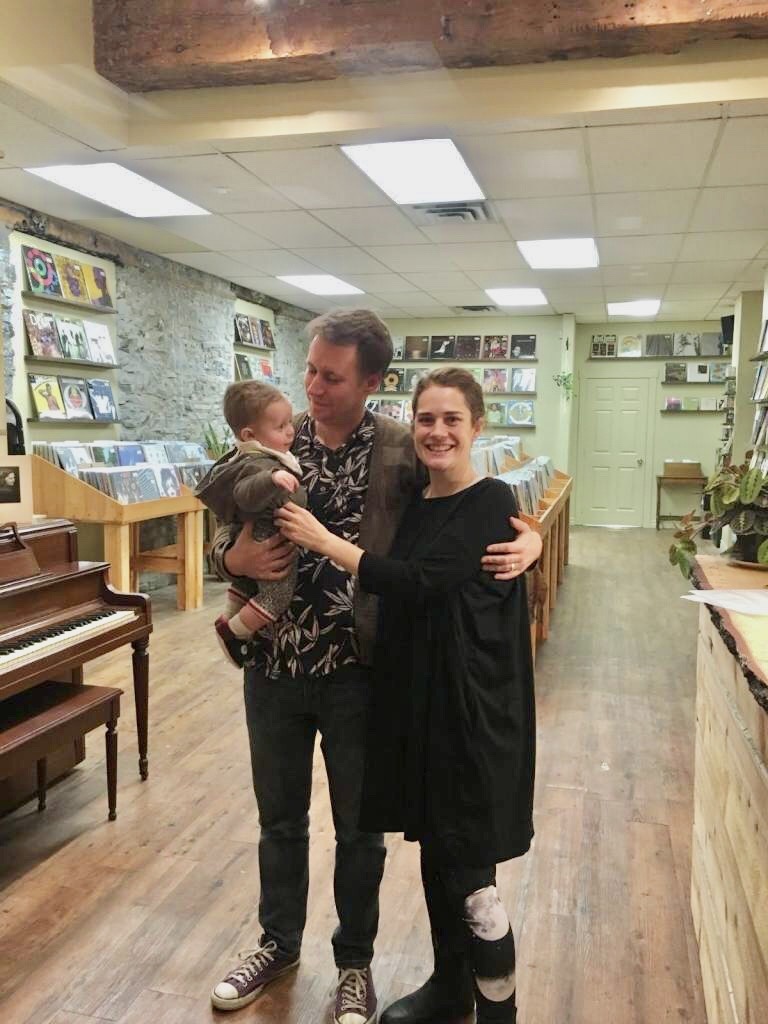 Hi! We're Matt & Tanya and this is our webstore. Something Else Records is also a brick and mortar record shop located in downtown Kingston. We opened in November 2018. We decided to open the shop only two days after the birth of our son Wilder, spent the summer looking for the perfect location, spent a couple months getting set up, and then finally opened in the fall. We both grew up on the outskirts of Toronto, and as a couple have moved around between Toronto, Ottawa and Kingston for the last 15 years. Finding ourselves back in Kingston, we took the plunge and opened the shop, something that had been in the works for over a decade.
Coming from a deep love of music and art, and a lifetime of sharing that love, we wanted the shop to be about good music, quality pressings, and community. In opening the shop we really wanted to create a space to bring the music and art community of Kingston together. We hold frequent in-store concerts with local musicians and we feature a large selection of local albums, and print art by local artists. 
In the shop you will find new and used records, books, cassettes, LP accessories (sleeves, etc.), record storage, local music & art, a piano, lots of plants, a very floral vintage couch, and often a toddler.
And we buy vinyl!
You can find the shop at 207A Wellington Street, Kingston, K7K2Y6
You can call the shop at 613.766.1590
You can email the shop at [email protected]